At JAA, it's always YOU FIRST.
The Jewish Association on Aging exists to provide premier senior living in Pittsburgh. 
We offer our own network of care and services to those who need some level of support to live their happiest and healthiest lives in our community. 
Family atmosphere. High-quality care. Robust engagement. Resident-centered dining. Tradition.
This describes life in our senior living residences. 
We carefully design and manage our network of services to meet your needs.
As you age, we offer these services through a network of services that puts your needs first.
Located on JAA's Campus at 200 JHF Drive
AHAVA Memory Care Assisted Living Residence
Located adjacent to JAA's campus at 52 Garetta Street:
Located in Squirrel Hill at 5757 Bartlett Street:
Give To Make A Difference
See How We Can Help Your Family
Additional Healthcare Services

JAA has partnered with The Hearthstone Institute to enhance the education and training that our Memory Care staff receive. This leading-edge training allows our dedicated staff to provide excellent care and the best quality of life for JAA seniors living with cognitive challenges. 
Continual Learning
The Hearthstone Institute partners with long- and short-term healthcare organizations including CCRCs, Assisted Living Communities, Hospitals, Hospice organizations, and Skilled Nursing Communities. As of result of these ongoing partnerships, The Hearthstone Institute captures data, experiential knowledge, and continuous feedback that improves and enhances the study and approach to care for seniors with dementia and Alzheimer's disease.
The Institute's training and coaching model is further enhanced by their instructors' hands-on expertise in their own Hearthstone residences and over two decades of practical care giving experience. Continually refined and tested by Hearthstone's Research Division, Institute training programs have improved the quality of life for thousands of people affected by cognitive impairments around the world.
Exceptional Leadership
The faculty of The Hearthstone Institute is remarkable. The training team consists of memory care experts who have extensive experience in research, evidence-based program development, care staff training, and implementation skills for provider communities and residences.
The I'm Still Here ® Approach
I'm Still Here® is an expression of Hearthstone's founding belief that a person living with dementia is still there and can experience a high quality of life regardless of the severity of their memory loss. The Hearthstone Institute's highly-acclaimed training on the I'm Still Here® approach offers healthcare providers an effective way to develop and re-energize their memory care programs by creating a Continuum of Cognitive Health™.
Hearthstone's unique I'm Still Here® principles underlie all their training modules. These principles are the basis for Institute advisory and training services. Applying the I'm Still Here® principles ensures that organizations trained by The Hearthstone Institute offer people with Alzheimer's Disease and related dementias the opportunity to truly flourish.
Hands-On Training Makes the Difference
Most classroom trainings, even those that include hands-on exercises, frequently leave trainees with only a general level of knowledge, and new tasks to carry out that are difficult to implement in the real world of their daily work environment.
The Hearthstone Institute training programs' signature implementation and mentoring visits – what we call "embedding" – improve on this dynamic by having Instructors with real-world experience work side by side with trainees. We demonstrate to your staff how to overcome the daily challenges of implementing what they have learned. The 'embedding' process reinforces both the principles and practice of I'm Still Here® training so that the new behaviors and approaches they have learned are embedded in place over time creating a true culture of memory care excellence within your organization.
Measurable Success
For communities like JAA, the power of the I'm Still Here® approach is revealed once staff members have learned the basic skills. They then know how to apply the principles to make ANY program or activity more engaging and productive. Institute training programs use unique and specially-developed activity materials that then become their own tools and resources.
The Hearthstone Institute's Research Division uses a variety of tested and validated measurement tools to gather data in settings such as residences, classrooms, and training sessions.
For JAA seniors and their family members, it is encouraging to note that The Hearthstone Institute has published results from and studies of their I'm Still Here® program. Click here to learn more.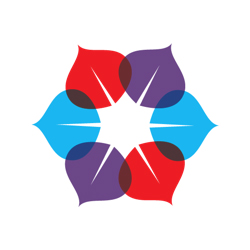 SCHEDULE A
TOUR TODAY!
Call us at 412-420-4000
or fill out the form and
we'll be in touch!