PT@JCC
PT at the JCC is a program powered by The Jewish Association on Aging. PT@JCC services are located at the JCC in Squirrel Hill to better accommodate you individually, the community at large, and physical therapy for seniors for JCC members.
If you need physical therapy, you have access to the JCC's equipment, including fitness and locker rooms when available. Extended hours offered at the JCC to ensure you are able to receive benefits based on your busy schedule.
At PT@JCC, we provide you with multiple services, especially if you need therapy to be successful with your recovery.
Consider teletherapy when you just can't make it to the clinic in person- which includes patient consultation, assessment, follow-up, and coaching at a distance with our licensed physical therapists. We assess your condition and give you feedback about the best approach to your recovery.
Recovering from an illness? Let us create a therapy plan for you to increase your strength, endurance, and functional mobility, and make it easier to accomplish activities of daily living.
Aquatic therapy is now available at the JCC with one of only two large, warm indoor pools in the area.
LSVT BIG is designed specifically to treat Parkinson's disease. Certified therapists administer a number of hour-long treatments over the course of several weeks and address the unique movement impairments caused by Parkinson's.
Most insurances are accepted, including Aetna, UPMC and Highmark.
Neither referrals nor membership to JCC is required.
See How We Can Help Your Family
Additional Healthcare Services
At a Glance
Physical Therapy Specialities at JCC
PT@JCC therapy
All orthopedic and musculo-skeletal impairments

Pre- and post-surgical rehabilitation

Sports injuries

Youth athletic injury prevention

Pediatric and adult muscular imbalances

Balance and neurological conditions

Vestibular rehabilitation (for dizziness)

Arthritis

Pain management

Specialized Parkinson's treatment

Aquatic therapy (heated pool)
No physician referral required for most services. You do not have to be a JCC member! If you are interested, new PT@JCC clients are eligible for a JCC membership discount.
Weinberg Terrace
5757 Bartlett Street, Pittsburgh, PA 15217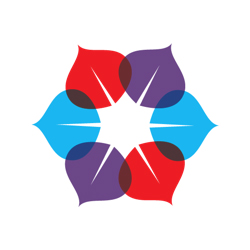 SCHEDULE A
TOUR TODAY!
Call us at 412-420-4000
or fill out the form and
we'll be in touch!