Mollie's Meals Kosher Food Delivery
Delicious Home Meal Delivery
When you need help preparing your own meals or are homebound.
For many aging adults living independently at home, grocery shopping and meal preparation can be a challenge.
The only kosher meals-on-wheels organization in western Pennsylvania, Mollie's Meals  partners with the Allegheny Area on Aging and AgeWell Pittsburgh to deliver kosher meals to qualifying  homebound seniors, thereby easing the burden when they are unable to prepare their own meals. Participants receive tasty, nutritious kosher meal deliveries on a regular basis. The added bonus is socialization; communicating with caring staff members and friendly volunteers provides support, a watchful eye, and, when necessary, referrals to additional community programs.
Mollie's Meals services includes:
Tasty, nutritious home delivery meals prepared by a professional dietary staff.

Made with care in our own kosher kitchens under the strict kashruth supervision of the Vaad Harabanim of Greater Pittsburgh.

Approved by dietitians at the Allegheny Area on Aging.

Referrals to JAA programs and other senior services.

Compassionate volunteers who provide warm and caring social interaction.
Delivery Days
All meals are prepared in JAA's kosher kitchen. Staff and volunteers deliver meals on Mondays, Wednesdays, and Fridays.
See How We Can Help Your Family
Additional Healthcare Services
Delivery Locations
Meal deliveries for seniors are available in these Pittsburgh-area neighborhoods:
Squirrel Hill

East End

Shadyside

Oakland
For more information about our home food deliveries for seniors, contact Karen Hinkes, Mollie's Meals Coordinator, at 412-421-7616 or khinkes@jaapgh.org, 9 a.m. to 3 p.m., Monday through Friday.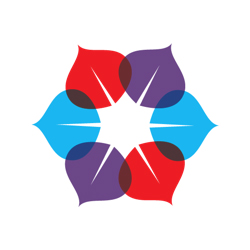 SCHEDULE A
TOUR TODAY!
Call us at 412-420-4000
or fill out the form and
we'll be in touch!