Memory Care Center of Excellence
As the premier Memory Care Center of Excellence in Western Pennsylvania, The Jewish Association on Aging offers innovative memory care services on many levels to address the variety of needs for people with dementia in the Pittsburgh region.
Being the Center of Excellence to the AHAVA Memory Care Residence on our main campus has opened a world of possibilities to those touched by Alzheimer's and other forms of dementia.  
Anathan Adult Day Care Services serves participants who live in their own homes but who need extra assistance when caregivers need time to work during the day.
Opening Minds through Art (OMA) is a Scripps intergenerational art program adopted by JAA for people living with dementia. Volunteers spend several weeks and work one-on-one encouraging the creativity of each individual artist, helping the artist make all the decisions on the direction of every piece. OMA is especially tailored for those living with dementia because it promotes social engagement, autonomy, and dignity through the experience of creative self-expression. Our OMA artists at JAA come from our memory care communities, including AHAVA, The Arbor, and Anathan Adult Day Care Services. We are grateful for the generous support from Legacy Heritage Fund that has enabled us to provide intergenerational programming for our senior residents. Additional support comes from The Sylvia and Martin Snow Family Fund, The Perry and Bee Jee Morrison Music & Arts Endowment, and Howard and Caren Sniderman.
See How We Can Help Your Family
Additional Healthcare Services
Weinberg Terrace
5757 Bartlett Street, Pittsburgh, PA 15217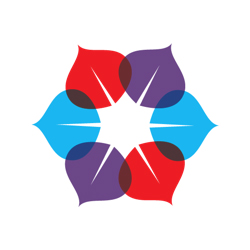 SCHEDULE A
TOUR TODAY!
Call us at 412-420-4000
or fill out the form and
we'll be in touch!